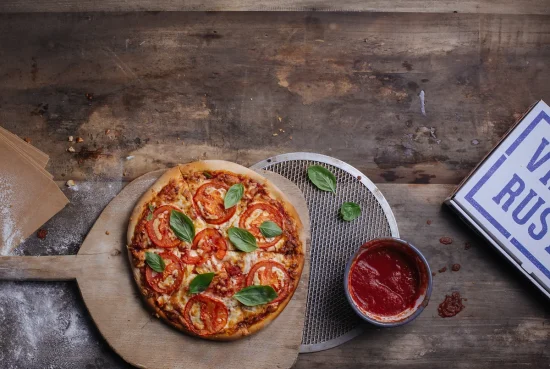 PIZZA 64
Unit 40A
View Mall Directory Map
A PASSION FOR PIZZA
We provide a flavourful, varied and high-quality menu to pizza-lovers of all ages and tastes. No matter where you visit us, you can be rest assured that each meal you order is fresh, delicious and one-of-a-kind.
Pizza 64's has been serving The Best Food in town ever since we opened our doors. We serve the finest quality of products by using the best ingredients from all around the world. We will never compromise the quality of our ingredients for a less expensive alternative. The ingredients: vine-ripened tomatoes from California, flavourful Spanish onions, olives from Spain, real bacon strips, trans-fat free dough made with purified water and enriched Canadian flour – these best ingredients and many more are chosen exclusively by Pizza 64 to ensure its high level of quality.
As a result, we have quickly grown to join the top leaders in the Canadian food service industry and one of the top pizza restaurant chains in British Columbia.
We look forward to serving you today and many times in the future.
Company Website